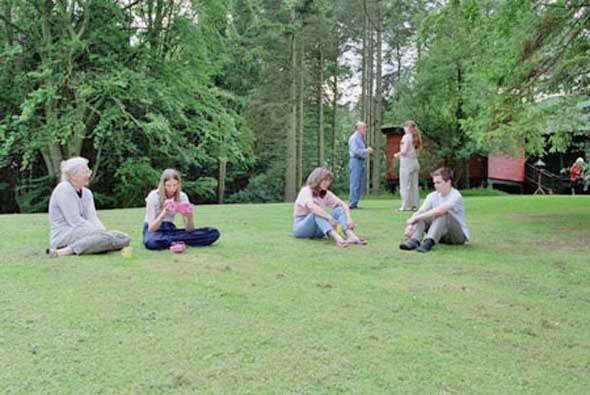 At Haybergill, we are visited and re-visited by many groups on spiritual, mindfulness and yoga retreats. Consistant feedback from facilitators and participants has added to our belief that we provide the ethos and setting that can help make us a superb venue for a successful retreat.
Our ethos is nurturing, caring, flexible, and unobtrusive. Here's a small selection of guests comments:
"You host retreats with such apparent ease and grace always providing everyone with discreet support…." Reiki retreat 2017
"Haybergill is a special place it is a truly beautiful cocept obviously built and run on a lot of love, care and consideration.."  NIA 2017
"Friendly, laid back yet really efficient management meant everyone was able to relax and enjoy the weekend….." Sarah's 50th 2016
"Haybergill is the perfect space for reflecting and growth…… "Betty's & Taylors  2017
"The Centre is a reflection of you which is truly inspirational…" New Year Jazz 2018
"Relaxing calm environment, your generosity of spirit, the warmth of your welcome, the energy of the centre & the truly excellent food made this the perfect venue for our workshop….." Michael 2017
"Wonderful varied creative delicious food……. Yoga 2018
"Hospitality, tasty varied food & friendly approach makes this a great space to work in…." Uni.of Cumbria 2017
Haybergill's setting is unique, in harmony with its beautiful surroundings. Our quality, eco-friendly timber buildings rest within 3 acres of mature woodland and shrubs.
Views of the front and of the rear of the Centre.

The Centre shares the grounds with the impressive Haybergill House, our home.

The Centre's main room is spacious and airy with a birch floor and furnished with comfortable, lightweight seating which is easily arranged or removed to suit individual requirements, as shown for these two yoga retreats.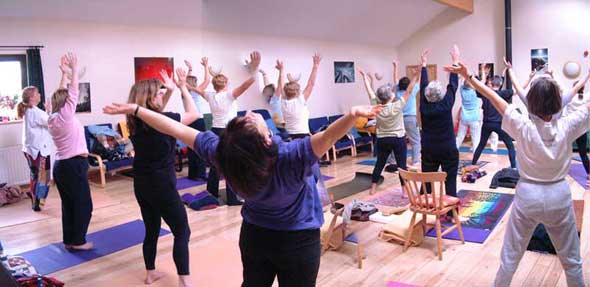 The dining room is spacious with an oak floor and can be used as a second work area

Our grounds are filled with mature trees and shrubs with plenty of space to roam and just be.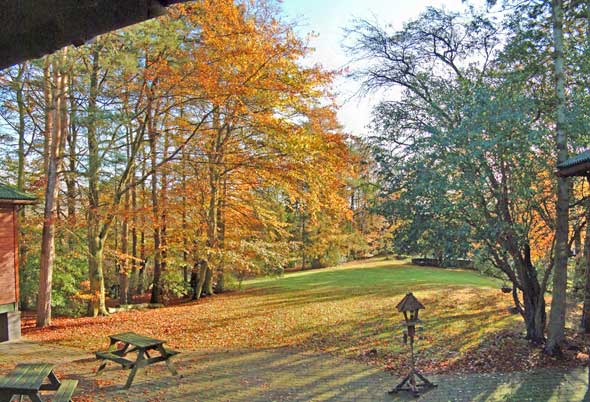 Contact This email address is being protected from spambots. You need JavaScript enabled to view it. if you have more questions about your retreat at Haybergill